Beachfront Activities for Groups & Families
Book the extended family or friends into other beach houses and enjoy the important things with plenty of your own space! The Retreat Beach Houses can accommodate up to 96 guests.
The Sunshine Coast is perfect region for family get togethers, whether celebrating a birthday, anniversary, Wedding or just because you can. Enjoy the beach, hinterland, rivers, a number of national parks, and gorgeous bicycle paths. Water fun is the biggest attraction here but that's not all Noosa has to offer. The region is rich in arts and culture; it is packed with sights and attractions, options for the sports enthusiasts and package tours to nearby world renowned attractions like Fraser Island. The beaches and the river offer a wide array of water activities from fishing, boating, kayaking, sailing, surfing, skiing, and so much more.
Stay at The Retreat Beach Houses to enjoy private access to pristine Peregian Beach and proximity to Peregian Beach Village where you will be pleasantly surprised by the lack of mainstream and abundance of interesting and unique retail and dining, with world class restaurants and cafes, beauty therapy, day spas, markets and monthly live music. All this and only a 10 minutes drive to the world famous Hastings Street in Noosa! These are the elements that make this beautiful beachfront accommodation at The Retreat the ideal destination for group holidays.
Enquire Now
Call (07) 5448 1922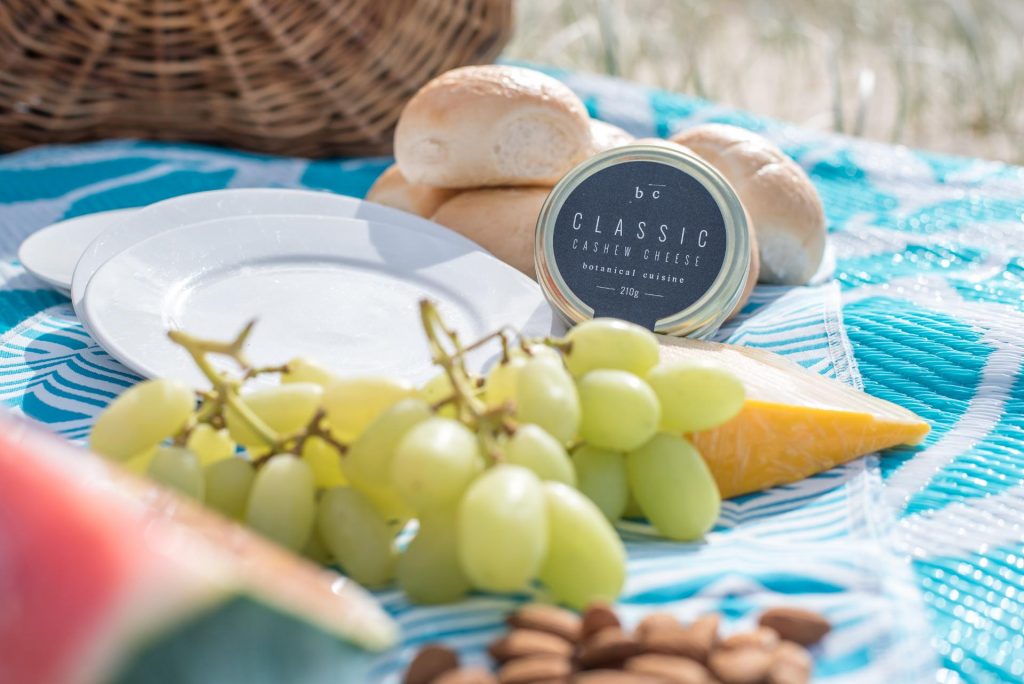 Conferences & Workshops in Noosa, Sunshine Coast
Noosa is a favourite getaway in the Sunshine Coast region of Queensland, Australia. Peregian Beach in Noosa is the perfect base to access the regions many fabulous attractions, events and festivals.
More Information
The Retreat Beach Houses situated to the North of Peregian Beach are centrally located on a quiet secluded beach with close proximity to Noosa and Coolum, and right on the coastal bike track making them an ideal accommodation choice for:
groups of friends
small work teams education
sports club training (triathlon, cycling…)
leadership courses,
team building
workshops and
small conferences
The Fully self contained Beach Houses can accommodate up to 6 guests in each, with a large open plan living and kitchen area, suitable for group meetings. Catering can be arranged through local restaurants.
The Sunshine Coast is a mecca for Festivals and Events including:
Triathlons
Surfing
Sport
Food and wine
Music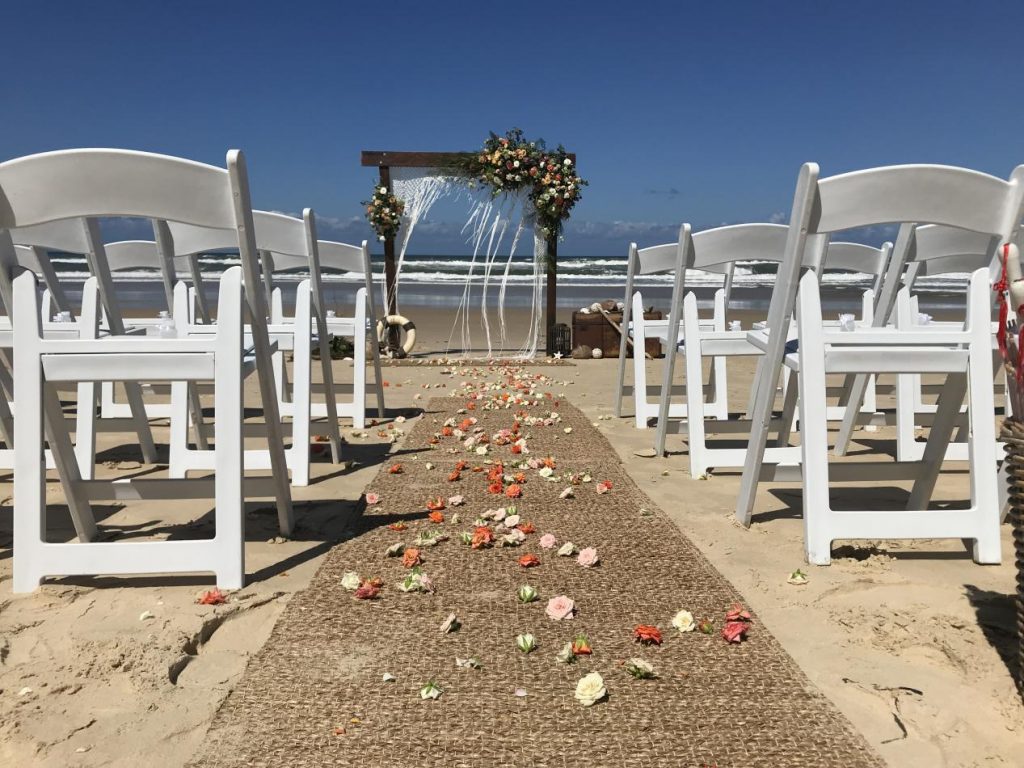 Peregian Beach, Noosa Elopements & Weddings
Peregian Beach in the Noosa region of The Sunshine Coast, Queensland Australia, is a quiet, pristine, undisturbed beach where whales pass and giant loggerhead turtles nest in the dunes.
There are few places as perfect for a small wedding or elopement with true friends and family to celebrate your love story.
More Information
The Retreat Beach Houses offer personalised packages including
Self contained Accommodation for couples and families
Celebrant
Council permit
Witnesses if required
Photography
Catering through local licensed restaurants
A Reception in the Village for larger groups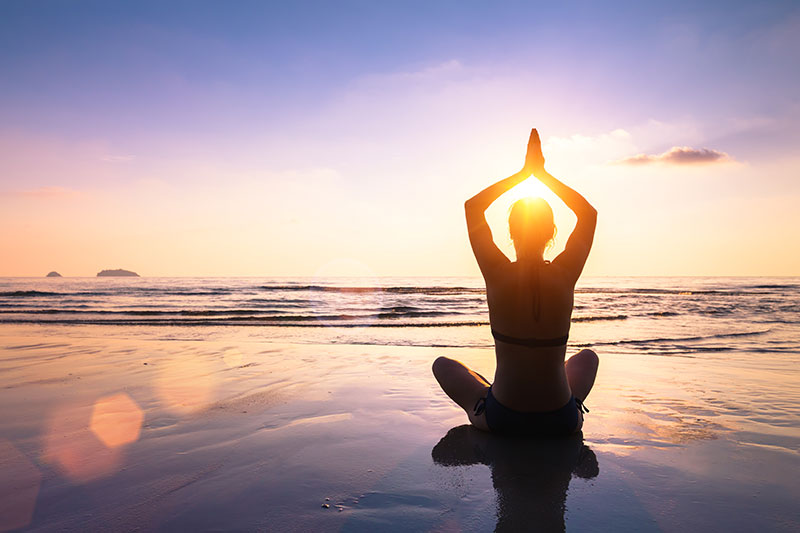 Wellness Retreats
The Retreat Beach Houses, in Noosa on the Sunshine Coast of Queensland, Australia are designed to offer a truly relaxing beach experience.  Put your feet up. Listen to the honeyeaters in the Banksias, and the surf murmuring on the sand. The free standing 2 storey beach houses are well designed for health retreats, small groups, training and workshops.
More Information
The open plan living area on the top level with ocean and bush sounds form a truly relaxing backdrop for retreats. The direct beach access gives facilitators a unique landscape for yoga, exercise, meditation and relaxation. The fully self contained accommodation allows for participants to prepare meals, alternatively local restaurants are available to cater. The Beach Houses are cleaned with low allergy ENJO products to reduce the harmful effect of toxic chemicals and make a small step towards sustaining this beautiful environment.
As one facilitator says; "I am a facilitator for four day mini retreats and recently had the pleasure of holding my last one at The Retreat Beach Houses. I cannot believe how lucky I was to find this place… spacious, airy, clean, beautifully presented and right on the beach…"
Local treatments and services include;
Chi Gong
Yoga
Massage
Beauty treatments
Catering
Call us for ideas and group discounts.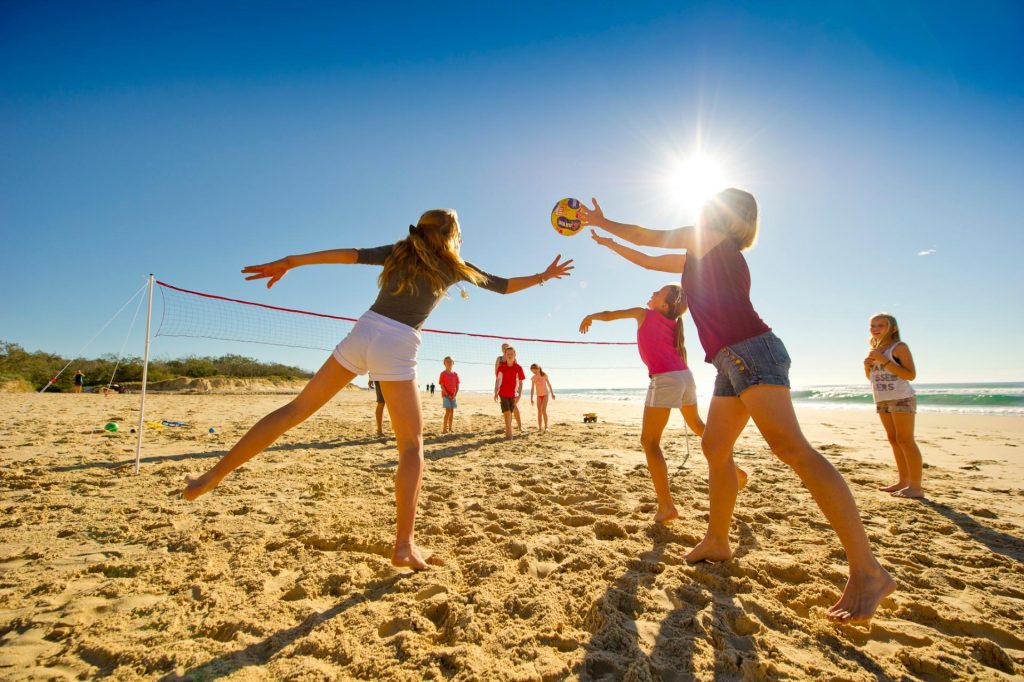 Noosa accommodation for Rural School Camps
The Sunshine Coast is the perfect destination for Rural and Remote Small School Camps as there are mountains of educational, adventure and leadership activities from which to choose. Discounts are available for 1st and 2nd term rural camps.
The Retreat Beach Houses work closely with a variety of organisations on the Sunshine Coast who provide young students with amazing experiences and skills.
More Information
Adventure options include
Surfing
Sailing
Rock climbing
Kayaking
Abseiling
Mountain Biking
Skills training include
Swimming and water rescue
Diving
Gymnastics
Dance
Music
Taekwondo
Tennis coaching
Golf and many more
Educational experiences are endless and include a
Day trip to Fraser Island (The worlds' largest sand island, a slice of paradise kept as a National Park with spectacular blue freshwater lakes, subtropical rainforest and pristine beaches, unique flora and fauna)
Whale watching (June to August),
River Cruises
Australia Zoo
Dolphin spotting
Underwater World
Fun events such as
Laser tag
Roller drome
Ten Pin Bowl
Movies and much more are available within easy driving distance from The Retreat Beach Houses.
Managers are able to arrange activities and develop programs in accordance with the schools camp goals, whether targeting team work, skills, self-confidence, leadership or exposure to a wide range of opportunities.
The resort is nestled into the sand dunes and has exclusive beach access, where students can enjoy:
Beach Volleyball
Cricket
Soccer
Fishing
Sand modelling
Walking
Running
Kite flying
There is also a full sized tennis court and climate controlled lagoon style swimming pool with BBQ facilities.
The Retreat Beach Houses can accommodate groups as small as 5 students or as large as 40 depending on availability.
Here is a little note from a recent rural schools visit:
'Taking our small school group from Western Queensland to The Retreat Beach Houses at Peregian Beach was truly the highlight of their school year! Nora and Dan kept in close contact during the 6 month booking and confirmation process and were a delight to deal with. We got the best deals on the best activities that the Sunshine Coast has to offer. 3 days surfing, gymnastics and ten pin bowling, plus the ever popular and amazing Australia Zoo and Underwater World! For our kids just being there and learning different social and life skills was a terrific experience. We would highly recommend the beautiful accommodation with its close proximity to the beach, to anyone from the bush wanting to experience the Sunny Coast  – Thank You Nora and Dan for the pleasure!' Sigrid Peters – Arcadia Valley State School – Parent and Staff Member